Jointech Vehicle System -- Invited to Participate in the UITP World Congress and Exhibition in Milan
2015-06-09 19:16
The 61st UITP World Congress and Exhibition was held in Milan of Italy ceremoniously from 8th to 10th June, 2015. As an international well-known supplier of articulation system – the European company of Jointech Vehicle System was invited to carry its products to participate in the event.
International Union of Public Transport (UITP) has been committed to promoting the sustainable development of urban transportation system construction. It is the world's most influential professional association. The theme of the event is "Green Bus, Smart City" which predicts the development direction of the international public transportation of the next 10 years. UITP has 1,300 member enterprises from 92 countries of the world. The members of UITP are all public transport authorities and operators, policy decision-makers, scientific research institutes and public transport suppliers and service providers. The exhibitors of UITP World Congress and Exhibition were all international well-known commercial vehicles and parts enterprises. They exchanged the most advanced technology and shared the future development concept through this platform.
In the exhibition, Jointech Vehicle System exhibited two types of articulation systems and one type of folding bellows, and premiered the brand new articulation system, the next generation of the articulation system to be applied in the vehicles in Europe soon. The product is with lightweight, high integration and precise control, which even more highlights the fastness & convenience and networking on the response to the electronic control of the vehicle. Various technical indicators refresh the industry standard comprehensively, and its energy saving, environmental protection, and intelligent development philosophy has aroused a tremendous concern of the industry.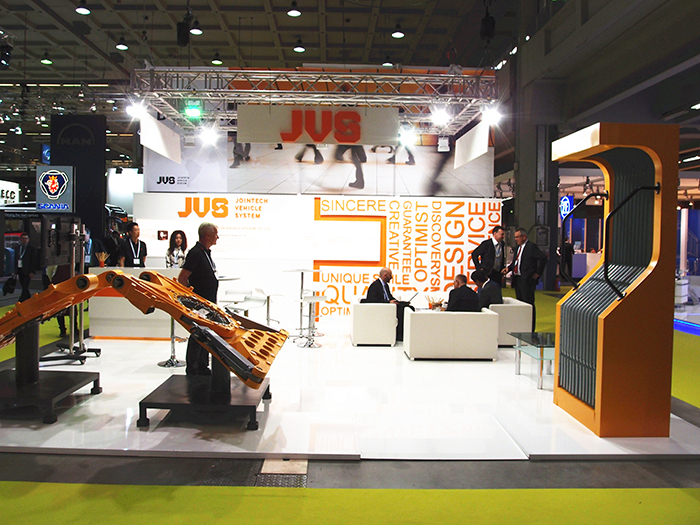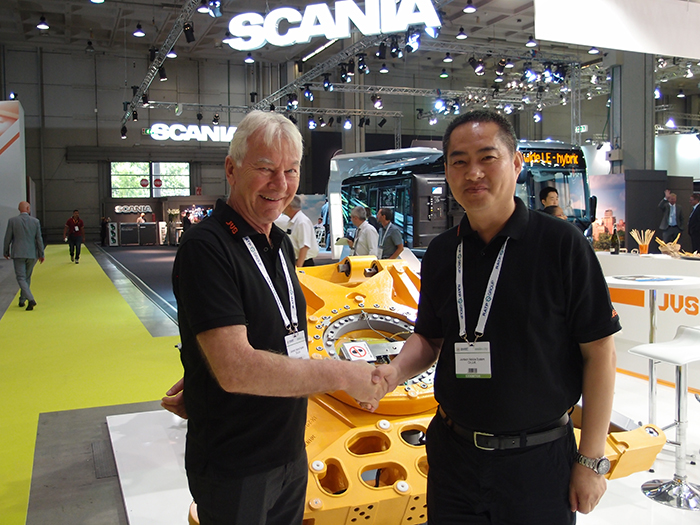 As a senior member of UITP, meanwhile, Jointech Vehicle System Co., Ltd. was also invited to participate in the UITP 2015 World Forum with the theme of "Sustainable Development, Convenient Transportation and Smart City". The forum unfolded discussion around the theme of the international public transport of the next 10 years: convenient, environmental protection, energy saving and smart city. Jointech Vehicle System delivered a keynote speech with the subject of "Mass Transit and Smart City" in the forum and put forward more innovative new technology and business development modes, and expressed the blending concept of people, vehicles, environmental protection, resources and smart city. The keynote speech received unanimous praise from the experts and scholars participated in the forum.
The congress is concluded successfully. However, the new subject still continues. Jointech Vehicle System expects to achieve the sustainable development of sci-tech innovation, fast and convenient travel and smart city of the next 10 years together with the world organization for the public transport.