JVS Delivery to Russian Market
2019-10-25 11:18
With the mature technology and reliable product quality, JVS has signed a batch order with the Russian customer and completed the delivery recently.

Related to the safety of high-density population transportation, JVS provided customized articulated system solutions based on high customer requirements, and made adaptive improvements for extremely cold climates. To ensure that the articulated system is properly assembled and perfectly connected to the vehicle body, JVS dispatched technical service team to the site to provide installation guidance and support, which was highly appreciated by the customer.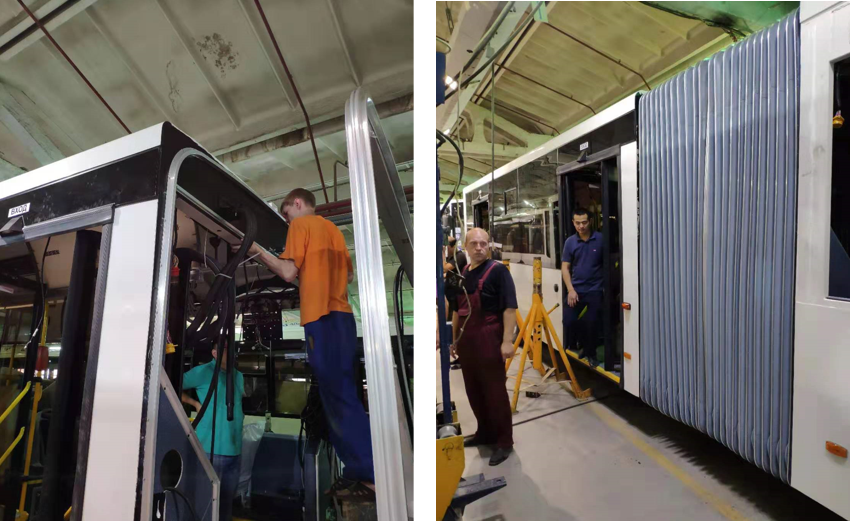 The customer is satisfied with the loading effect and road test of JVS articulated system, and hopes that both sides will take this as an opportunity to deepen further communication and cooperation, and make joint efforts to achieve new breakthroughs in new energy products.