JVS links the "City Boat on Chang'an Avenue"
2017-10-15 15:07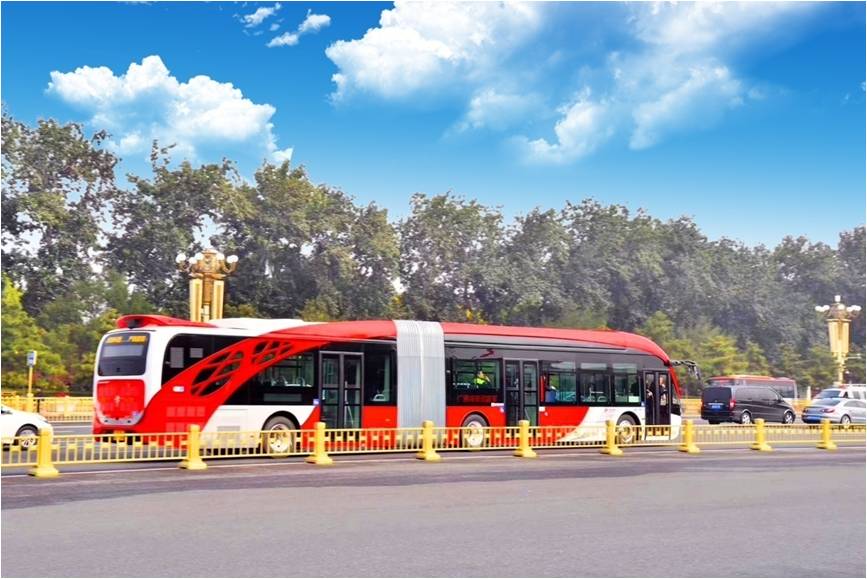 As the professional brand of Articulation System, JVS has been recognized and trusted by Chinese bus industry since its entry into China. JVS has already ahead of other brands for a long time, became the first choice of Chinese articulated buses. At present, all the articulated buses in Chinese capital Beijing equipped with JVS Articulation System.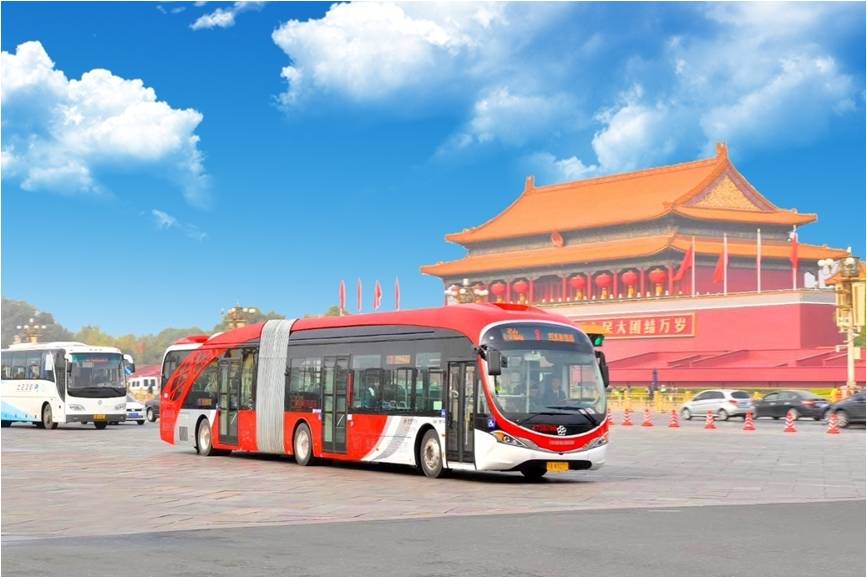 On Oct-2017, a batch of 18m new energy BRT articulated buses with the theme of "Chinese Red" were officially put into Chang'an Avenue route 1, Those buses all equipped with JVS Articulation System. Chang'an Avenue route 1 is the busiest, most eye-catching and most famous public transport line in Beijing. The extra-long bus body and striking appearance added a touch of beautiful color to the autumn Chang'an Avenue. Because of its operating routes run through Chang'an Avenue, it is well-known as the "City Boat on Chang'an Avenue". JVS once again participated in and witnessed the historical moment of the development of Beijing public transport.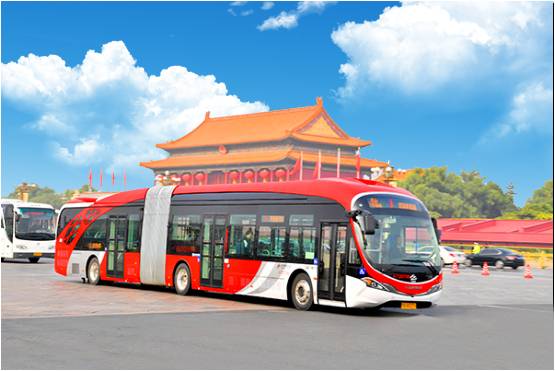 JVS, with its love to China, friendship to Chinese counterparts and responsibility to public transport, always adhere to the concept of "Devoted, Full Range and Global Service" to actively make unremitting efforts to the development of Chinese public transport and providing people "Green, Environmental, Comfortable, Safe" travel experience, just as Chinese president Xi Jinping said, "Treat people's longing for good life as the striving goal, depend on people to create the historical career".