JVS is changing the traffic life of the people in Tanzania
2016-08-02 20:27
Date: 2nd Aug, 2016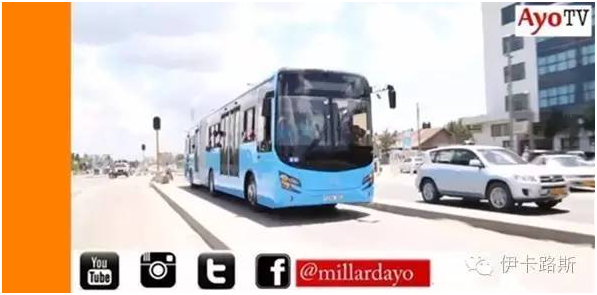 The BRT articulated bus that equipped with JVS articulation system has been in operation in Tanzania for more than one month. The input of these 18-meter BRT articulated buses means a great historical significance for Tanzanian public transport. From Uda buses in the 1970s to four-wheeled buses in the 1990s, then to motorbikes and tutu (enclosed tricycles) in the early 2000s, Tanzania finally ushered the BRT after its 52 years independence.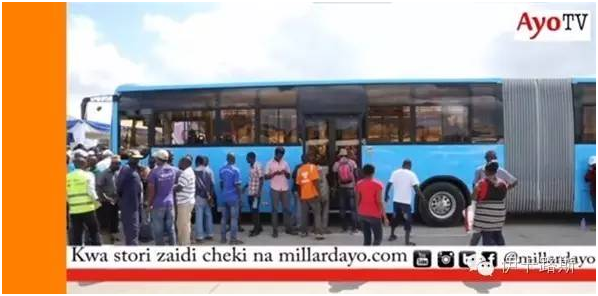 Tanzanian People happily welcome BRT Articulated Buses
Recently, in order to let more people understand and experience this new mode of transport, Tanzanian government held a "BRT Bus Free Promotion Week", in this week all the people can take free BRT Bus. Clean carriages, spacious and comfortable environment affected every passenger. Tanzanian Vice President Samia Suluhu Hassan also along with the parliamentarians together to experience the BRT articulated bus that equipped with JVS articulation system. According to local media reports, during the promotion week, BRT Bus occurred the grand occasion that Buses are full of passenger.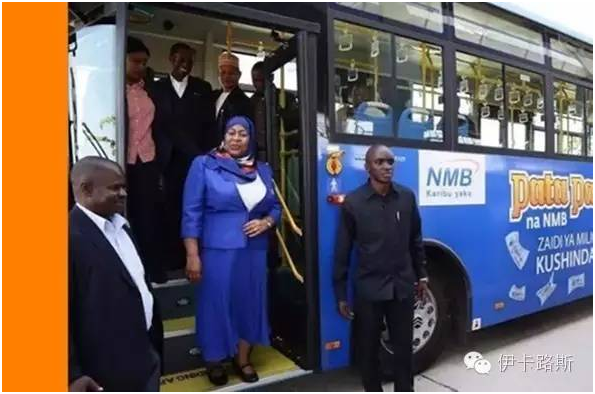 Tanzanian Vice President experiences the BRT Articulated Bus
This event in Tanzania has also attracted widespread international attention. According to the British BBC ,Chinese CCTV and other media reports, Tanzanians are competing to try this new mode of transport – BRT.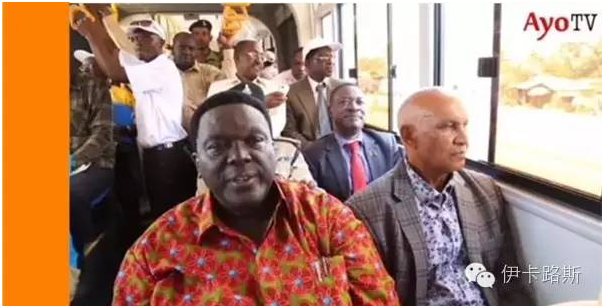 The road condition of Tanzania capital Dar es Salaam is poor and the traffic is very congested. Some people even spend up to eight hours a day commuting. The local people don't have any good expectations for the bus. In order to change this situation, local government spent few years building lanes and bus stations, and through global bidding, purchased a number of BRT articulated buses that equipped with JVS articulation system.。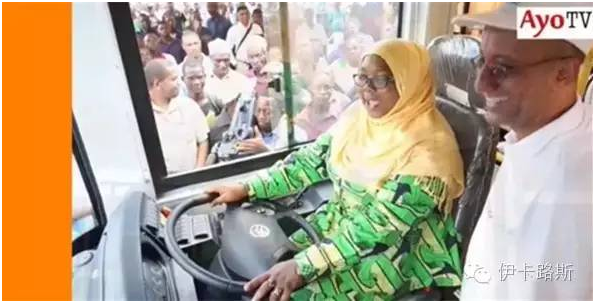 During the operation, this batch BRT articulated bus that equipped with the JVS articulation system greatly relieves local traffic pressure, reduces commuting time, improves passengers' comfort and improves the serious backwardness situation of local traffic development, strengthens the local people's sense of pride and belonging to the city. JVS believes this new mode of transport will bring great changes to the people's life of Dar-es-Salaam.