Wonderful Cannot Be Missed, JVS Reappears at IAA.
2016-09-22 20:15
Date: 22nd Sept, 2016.
At the end of Sept 2016, JVS European and Chinese companies jointly participated in 2016 IAA, in addition to introducing new products, JVS more hopes can have the in-depth communications with global commercial vehicle enterprises in this big gathering feast in terms of new opinions, new ideas and new technology of commercial vehicles development.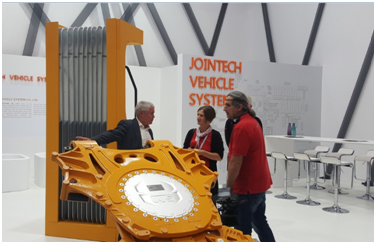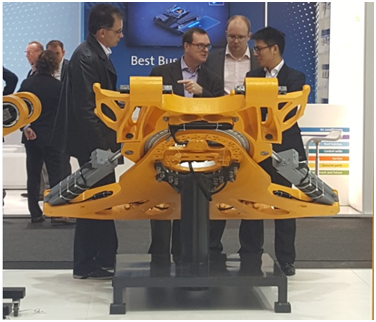 This time JVS exhibits two types articulation assembly IK59B and IK29HG, they are both used for rear-driven articulated buses.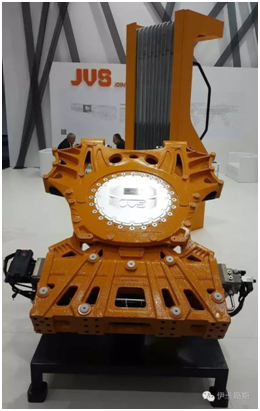 IK59B Rear-driven Bus Used Articulation Assembly
IK59B rear-driven bus used articulation assembly has unique hydraulic control system, completely subvert the traditional Articulation System design ideas.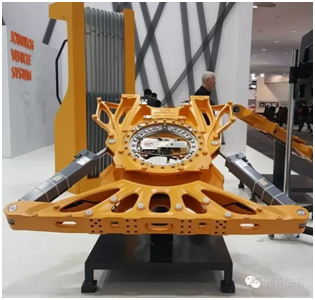 IK29HG Rear-driven Bus Used Articulation Assembly

In order to meet the needs of vehicle weight reduction, JVS adopts the FEA calculation to do the lightweight design for IK29HG rear-driven bus used articulation assembly, and ensure its good load-bearing performance, further save the energy consumption.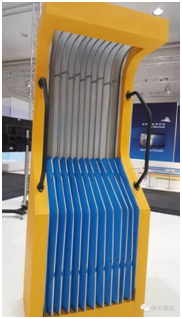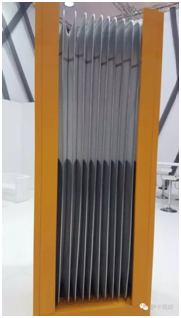 Folding Bellows

JVS new Folding Bellows adopts new materials, not only have a variety of colors to choose, but also added the transparent bellows, which greatly enhanced the carriage interior lighting degree, meanwhile ensured enough tensile strength.
Except for the independent exhibition of JVS itself, Other renowned OEMs also exhibits its new Aritulcated Buses that with JVS articulation system in IAA, which attracted wide attentions and promoted the further development of JVS in global market.